Aurora 8K Ultra Short Throw Ambient Light Rejection
Best Image Quality with Sharp Colors and Improved Contrast Regardless of Ambient Light

The Aurora Ultra Short Throw is the first 8K projection material specifically designed to made for ultra-short throw projectors, which can create an image of up to 120″ at a very short throw distance. Not only it will save space, but you can now get TV-quality image with a much bigger image size.
The super fine engineering shutters pattern provides an almost-perfect viewing angle to the audience. Vibrant colors and pixel accuracy gives an immersive viewing experience.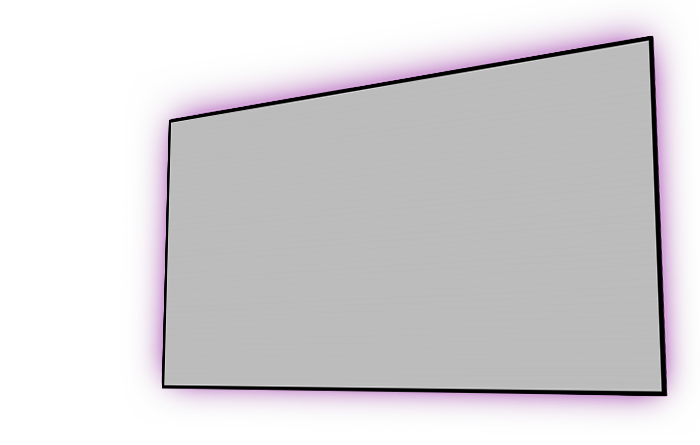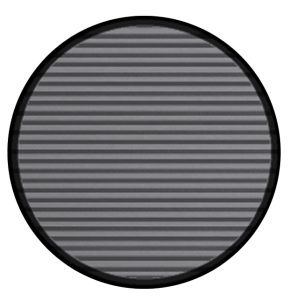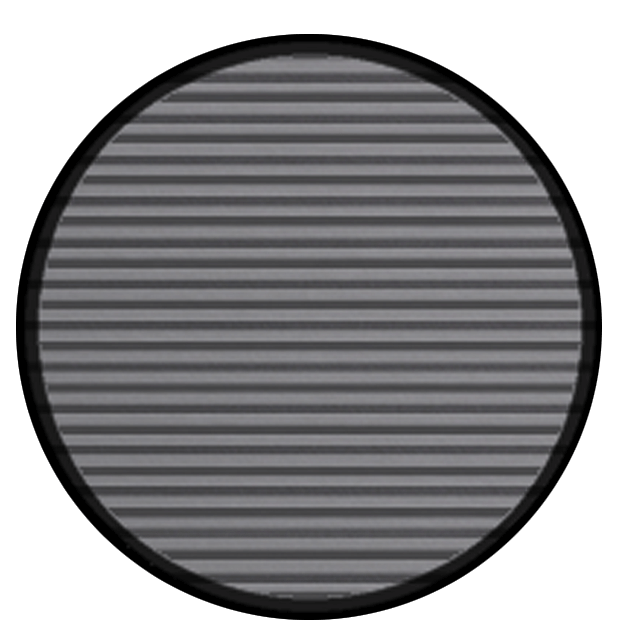 Aurora 8K Ultra Short Throw Ambient Light Rejection
Best Image Quality with Sharp Colors and Improved Contrast Regardless of Ambient Light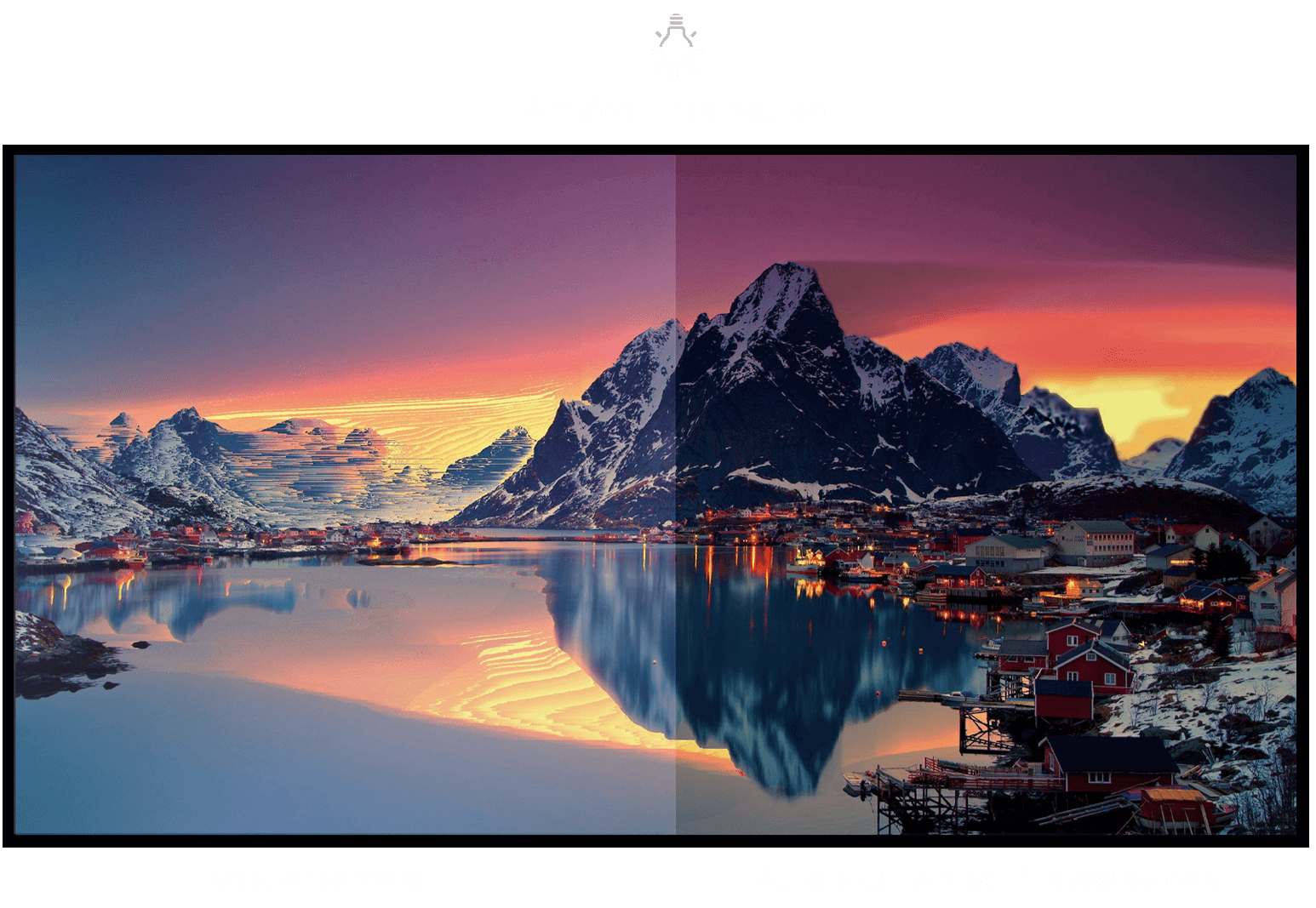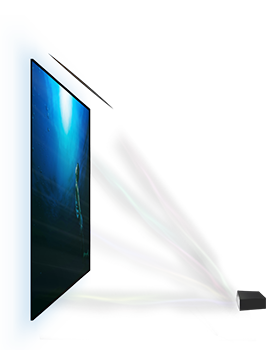 Nanotechnology Engineered to Enhance Your Content
Scattered light is the reason your projections might not be looking as neat as you need them to. That's why we've designed a screen material that incorporates reflective nanoparticles. These tiny particles reflect excess light, guaranteeing the only light you see is the one coming from your projector.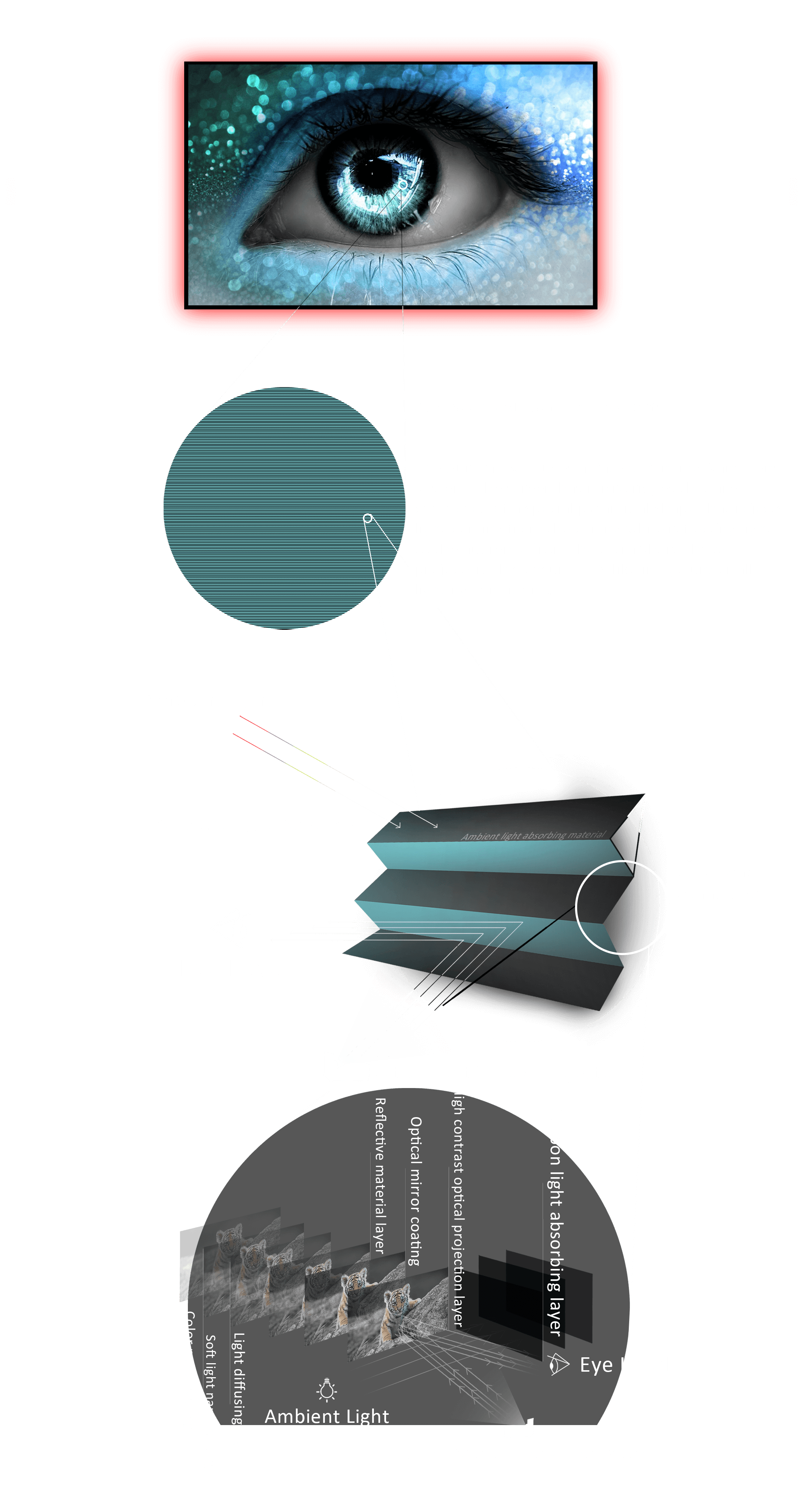 Life Has Never Looked So Bright
In the past, even the smallest light used to mean a washed out display. Not anymore. Our signature Ambient Light Rejection screen guarantees enhanced color saturation even in brightly lit rooms. After years of research, we've developed a screen that rejects off axis sources of light and amps up color contrast and intensity. That means you'll enjoy more vivid images in brilliant colors.
High contrast optical projection layer

The high contrast optical projection layer contains thousands of nano ridges that are composed of a special pyramidal shape. Each ridge has a reflection side and an absorption side. The absorption side uses a specially made material that absorbs 90% of the light while the reflection side can reflect only the projector light.
Stabilization Layer
It protects the screen from any crease and damages to keep the images quality sharp for years without changing the screen.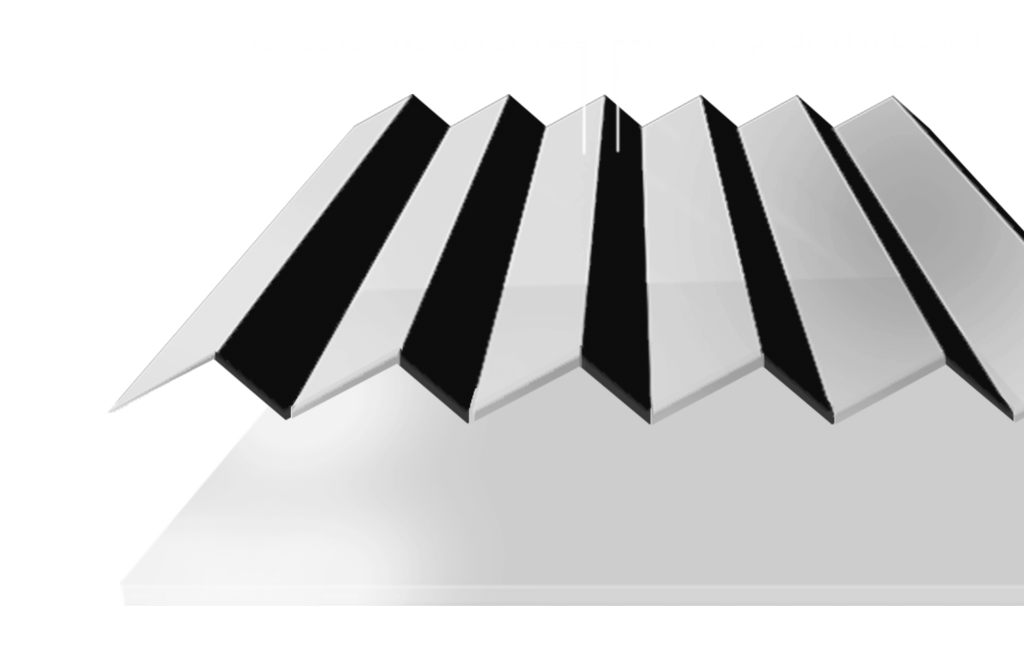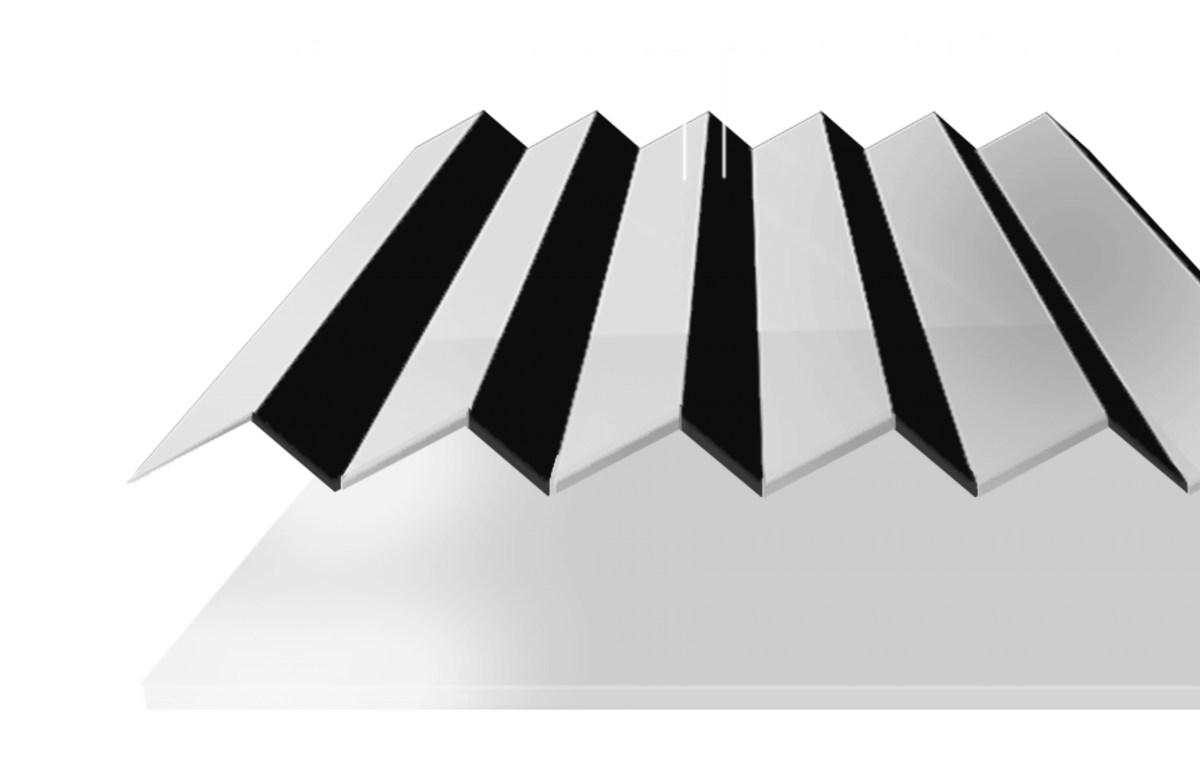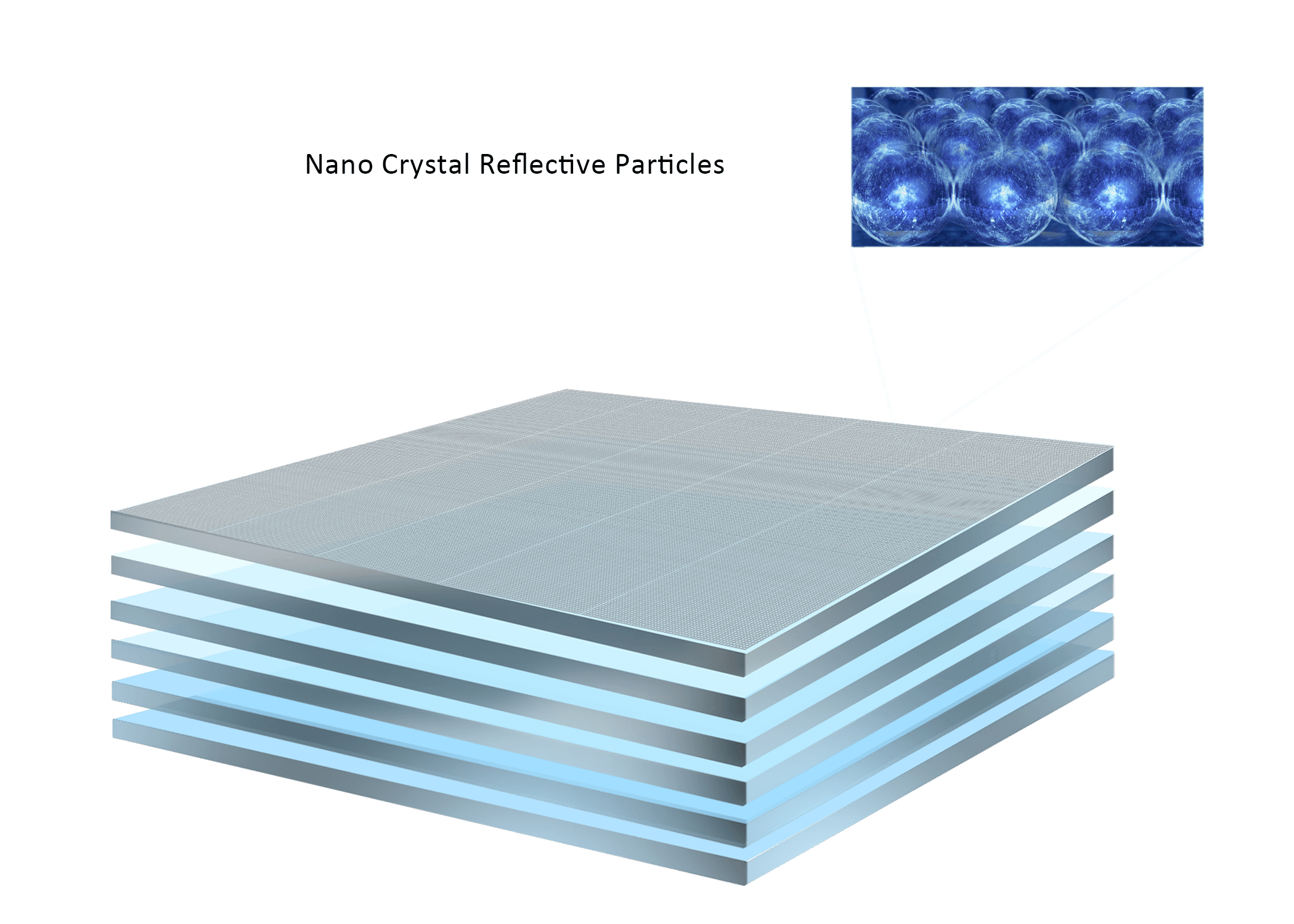 Reflection Nano Lens
Special Optical Nano Coating on the reflection side ensures the brightest and high contrast image by using a 6x layer of different coatings to achieve the maximum color reproduction.
Absorption Nano Lens
The absorption is made from a special carbon matrix that is extremely black to absorb a up to 90% of the stray light.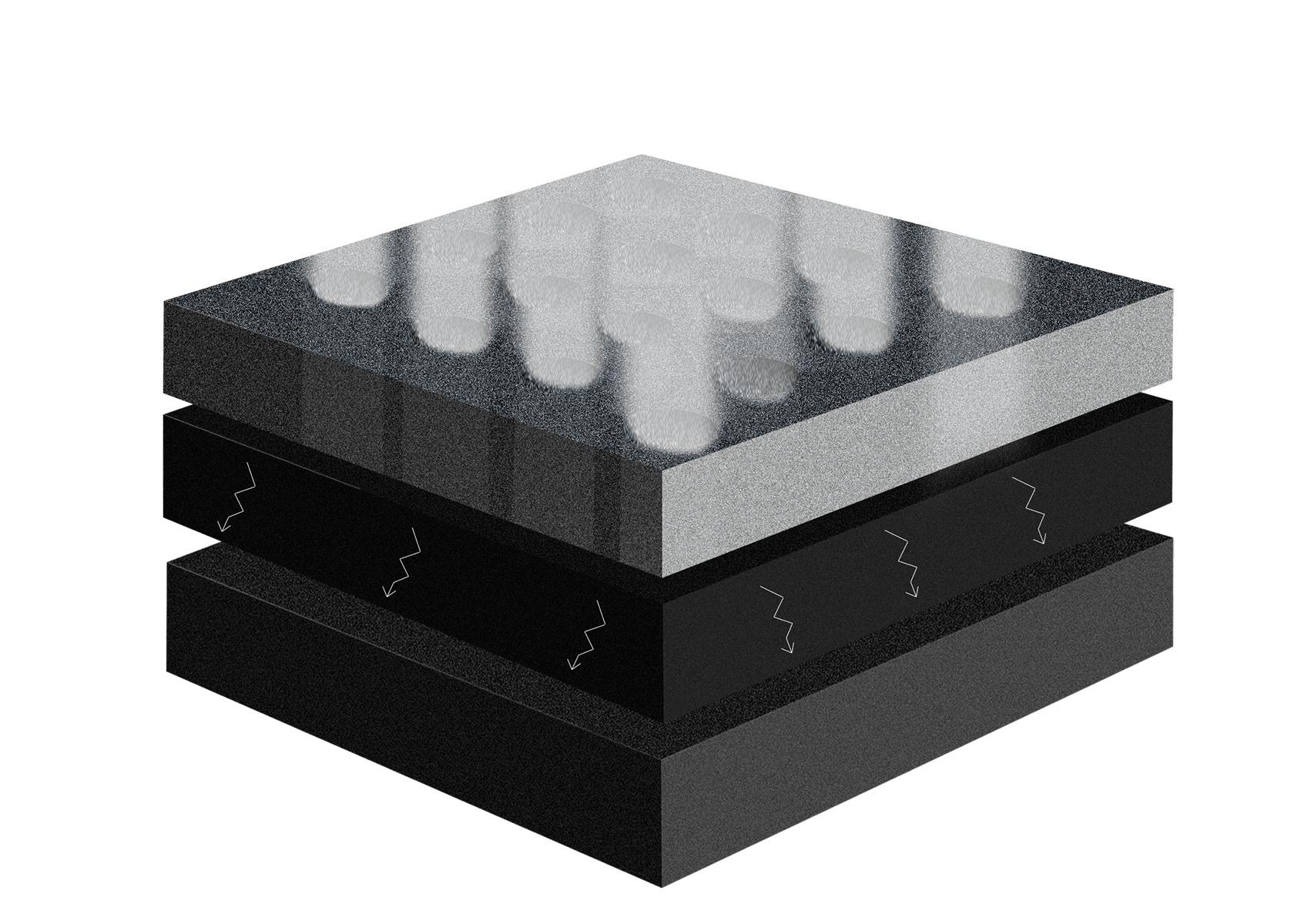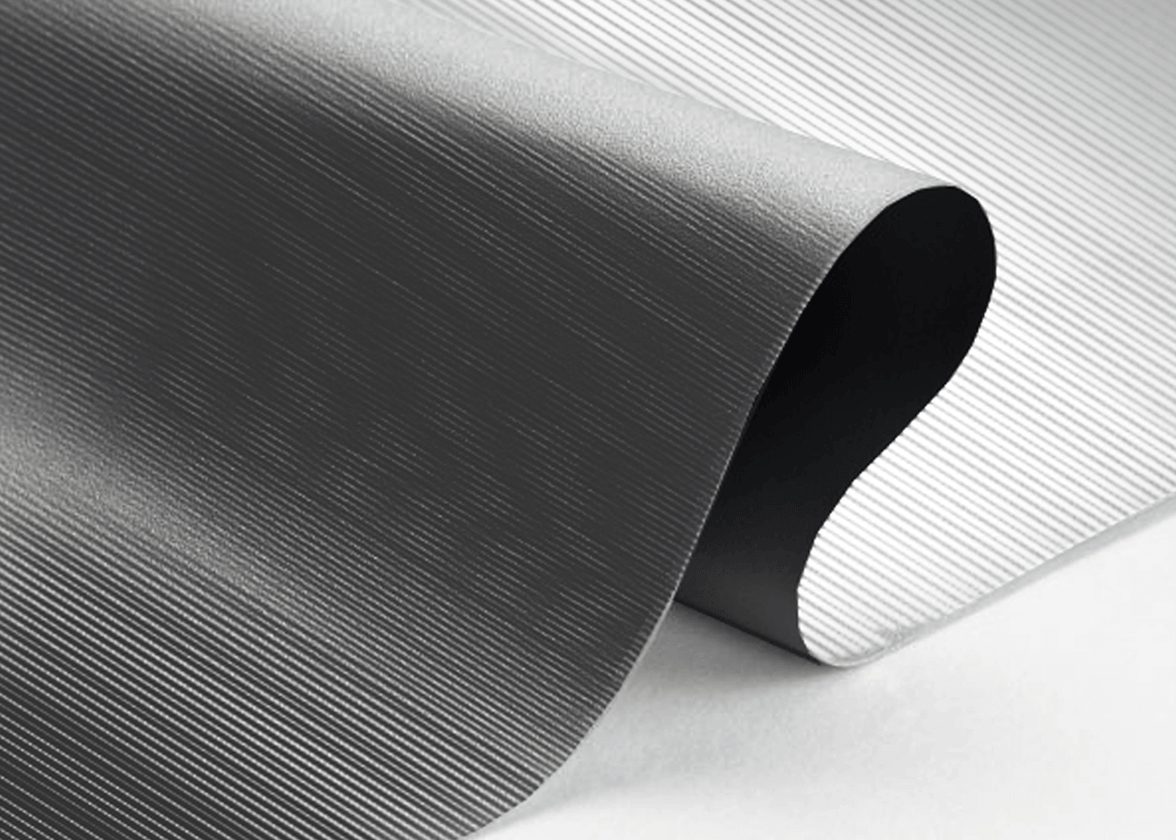 Specially Designed for Ultra Short Throw Projectors
Don't put up with regular screen if you can get the ultimate TV-like experience with our specially designed ultra short throw projection screen. Our ultra short throw material is made to give you the best experience when you enjoy family time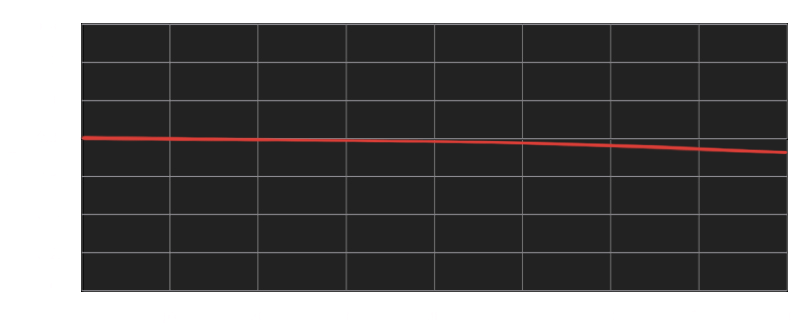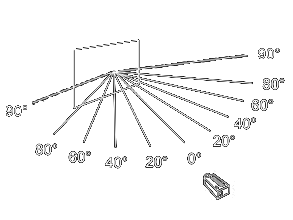 | | |
| --- | --- |
| Material Type | Nano Lens 8K Ultra Short Throw Front Projection |
| Gain | 0.8 |
| Screen Types | Aurora 8K Ultra Short Throw ALR |
| Minimum Throw Distance | 1 inch |
| Ambient Light Resistance | Excellent |
| Ambient Light Reflectance Value | 89% |
| Lay Flat Quality | Excellent |
| Flame Resistance | Yes |
| Mildew Treatment | Yes |
| Size Limitations | 120 inches |
| Edge-Blending Properties | Good |