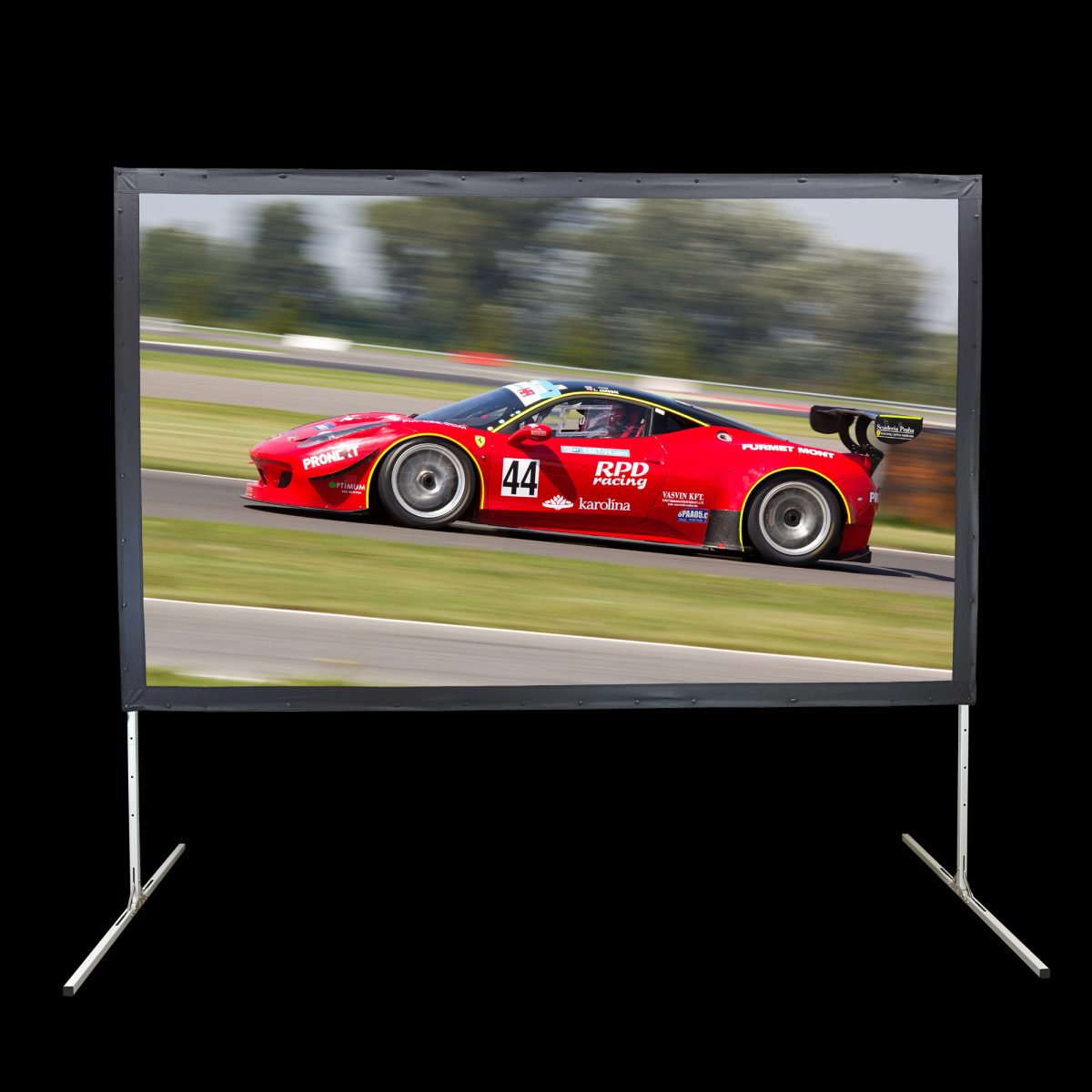 Specifications of Quick Fold Collapsible
Aspect Ratio: 4:3, 16:9
Screen Size: 120″, 135″, 150″, 165″, 180″, 184″, 230″, 250″, 275″
Screen Material: Cinema White 1.2 Gain, FilmVision Rear Projection
Drapery Kit: Drapery Kit, None
Because professional screens should also be your companion on the road, our Fast-fold series are designed to be constantly moving without showing signs of deterioration, even after years of use.
Heavy-duty deluxe carrying case for easy transportation.
Sleek and lightweight all-aluminum frame.
Wide black borders for improved brightness and contrasts
Optional fast-fold drapery kit for increased audience focus.