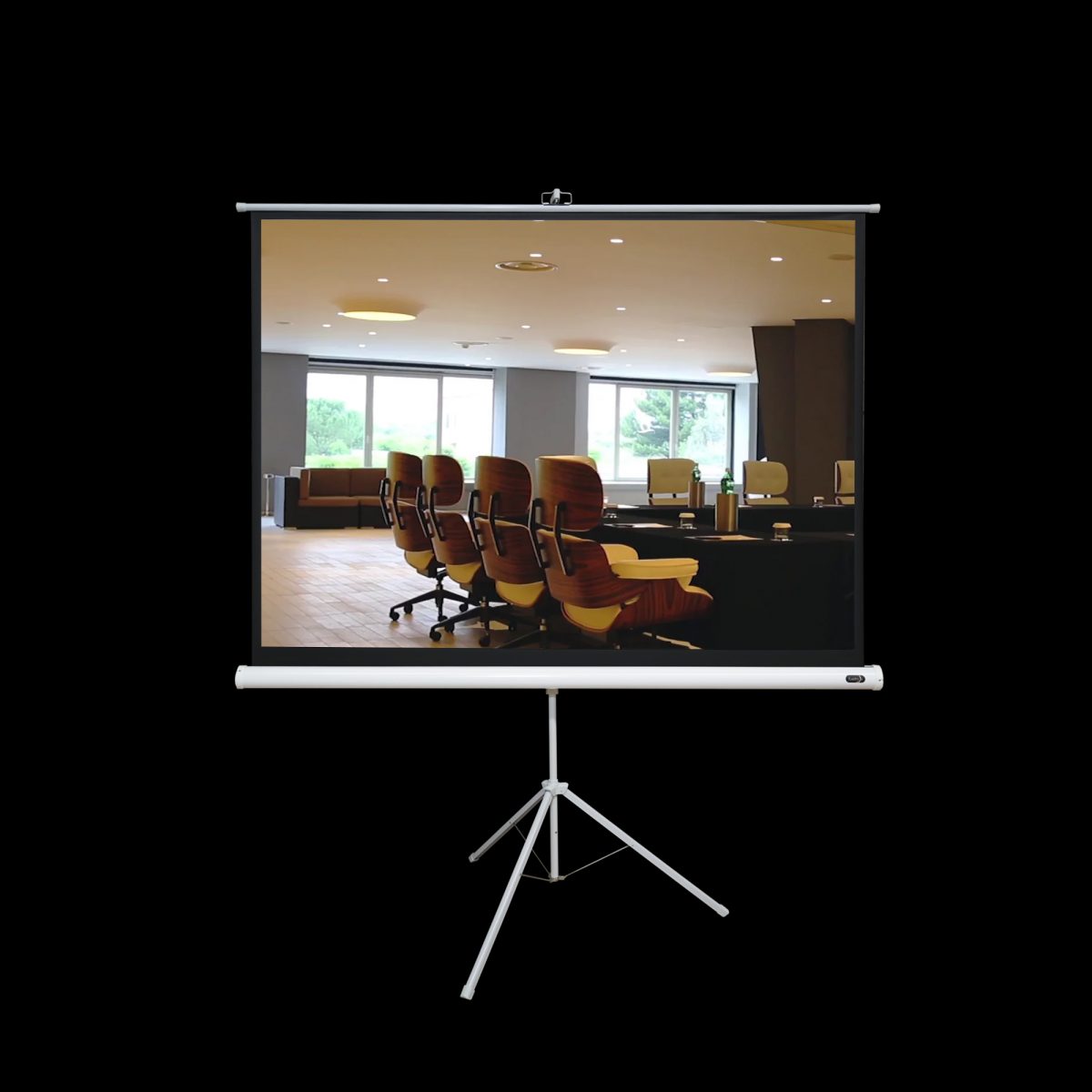 Specifications of Tripod Screen
Screen Material: Cinema White 1.2 Gain
Our most versatile screen to date will be the ideal companion for your trips. Designed with travel in mind, the Tripod screen is easy to set up an carry around,  without compromising on screen performance.
Easy set up: place your screen, snap open the case and lift it up.
Adjustable telescoping mechanism to adjust the screen up and down.
Moving your screen is easy with the included nylon carrying case.
Ultra wide 170-degree viewing angle ideal for big audiences.