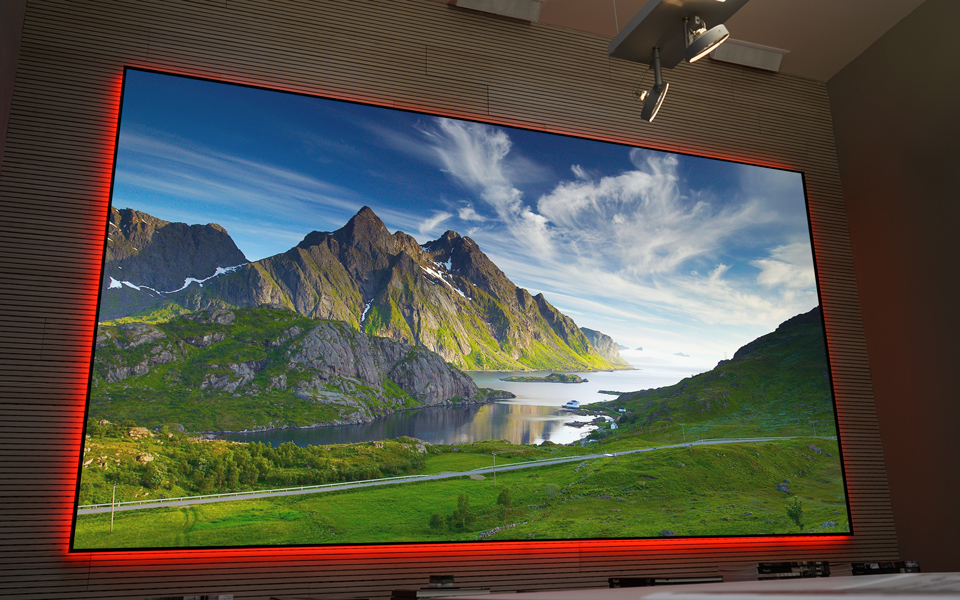 Specifications of Aurora 4K Ambient Light Rejection NanoEdge
Aspect Ratio: 2.35:1, 16:9
Screen Size: 92″, 100″, 110″, 120″, 133″, 135″
Screen Material: Aurora 4K Ambient Light Rejection
Ultimate light rejection technology meets sleek design: the super thin edge gives your screen a modern look while enhancing your content with soft LED backlighting. Images appear bright and colorful even in brightly lit rooms.
Custom high-density LED backlighting, for a soft even glow even at the corners
Ultra-thin NanoEdge bezel made of aircraft-grade aluminum
Texture-free surface for true high-definition projections
Nanoparticles reflect excess light and make your content appear sharper.